What Buyers Need To Know About the Inventory of Homes Available for Sale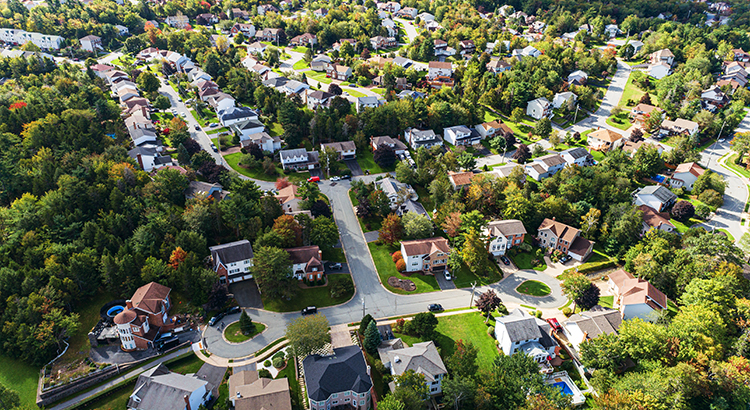 If you're thinking about buying a home, you're likely trying to juggle your needs, current mortgage rates, home prices, your schedule, and more to try to decide if you want to jump into the market.
If this sounds like you, here's one key factor that could help you with your decision: there are more homes for sale today than there were at this time last year. According to Calculated Risk, for the week ending in November 18th, there were 47.7% more homes available for sale than there were at the same time in 2021. And having more options for your home search may be exactly what you need to feel confident about making a move.
Here's a look at where the increased housing supply is coming from so you can get a better sense of what's happening in the market today and what it means for you.
What Caused the Growth in Housing Inventory This Year?
The increase we've seen in housing supply this year isn't from the source you think it is. Rather than an influx of recent homeowners listing their houses for sale (known as new listings), the primary reason the supply has grown is because homes are staying on the market a bit longer (known as active listings).
That's happening because higher mortgage rates and home prices have helped moderate the peak frenzy of buyer demand, which has slowed down the pace of sales. And, as the pace of sales has eased, inventory has grown as a result.
The graph below uses data from realtor.com to show that it's active listings, not new listings, that have driven the growth we've seen over the past few months:
And while overall inventory gains may slow down this winter due to typical housing market seasonality, you still have a chance to capitalize on the current supply.
What This Means for Your Home Search
Regardless of the source, the increase in available housing supply is good for buyers. More homes available for sale means you have more options to choose from as you search for your next home, and you may even have more time to consider them.
So, if you tried to buy a home last year and lost out in a bidding war or just couldn't find something you liked, this may be the news you've been waiting for. If you start your search today, those additional options should make it less difficult to find a home you love, especially as some other buyers pause their search this holiday season.
Just remember, housing supply is still low overall, so it won't suddenly be easy – it'll just be less challenging than it was at this time last year. As a recent article from realtor.com says:
"Despite this improvement in the number of homes actively for sale, active listings still lag their pre-pandemic levels."
The increase in housing supply helps put you in a great position to kick off the new year in your dream home. And who better to help you find it than a trusted, local real estate professional?
Bottom Line
If you're ready to jump into the housing market and see what's available in our local area, let's connect.
Content previously posted on Keeping Current Matters
#mortgagestpetersburg, #stpetersburgmortgage, #stpetersburgmortgagerates