The Top 5 Reasons to Join the Coast Guard Auxiliary
The Coast Guard Auxiliary is one of the best organizations available for those who love boating. I should know, I've been a member for over 20 years! In my opinion, these are the reasons this voluntary branch of the U.S. Coast Guard is so special.
HIGHLY REWARDING
For starters, the Auxiliary is extremely rewarding. I love sharing my boating knowledge and skills as well as helping others who are in need. Whether through a boating safety class, vessel safety exam, or an active search and rescue operation, this organization is hard to beat. Also, the Coast Guard Auxiliary is an official component of the U.S. Coast Guard, regularly assisting them in just about everything they do.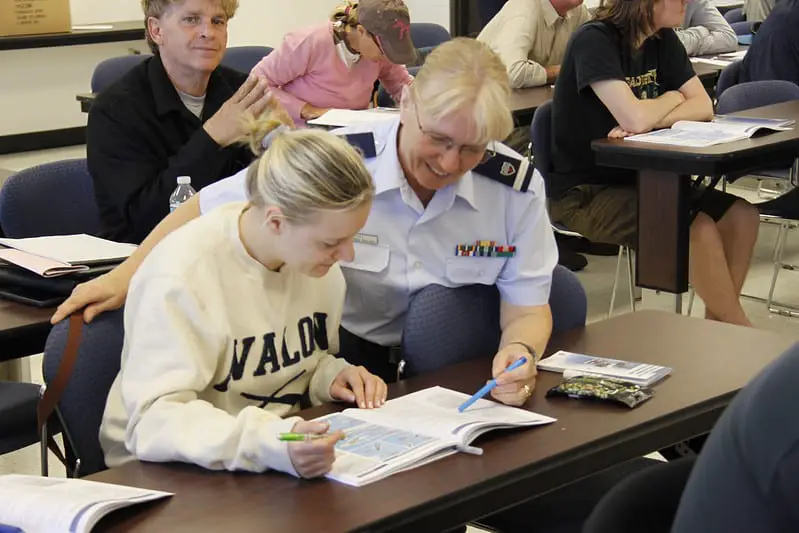 EXTENSIVE LEARNING
When I first joined the Auxiliary, I intended to gain more boating knowledge. I just purchased a large boat and wanted to have more confidence as I cruised it often in open water. I made the right choice! The learning environment was extraordinary and I still use that knowledge every day that I'm out on the water. My teachers consisted of life long Captains, Coast Guard Coxswains, Rescue Swimmers, past and present military officers, and Reservists.
TEN TIPS TO MAKE YOUR BOATING BETTER
GREAT COMMRADERY
Like most organizations, a common bond and significant achievement usually make for great comradery. The Coast Guard Auxiliary is no different. The common bond of boating and the significant achievement of attaining qualifications or participating in Search & Rescue missions make comradery very strong. Furthermore, many Auxiliarists have a military background which improves comradery with others who also served. Finally, I made meaningful connections with many in law enforcement and who are first responders.
INCREDIBLY EXCITING
This is probably what separates the CG Aux from most other volunteer organizations out there. Through this organization, I've been able to communicate with surface and air assets as a "Radio Watchstander" during a Search & Rescue and I've also acted as a "Helmsman" on Coast Guard Vessels during SARs. Also, I've been hoisted in and out of helicopters during "HELO Ops" training and had the opportunity to do so much more. To say the Coast Guard Auxiliary can be exciting is an understatement. That being said, the level of excitement you experience is up to you. Here's an example.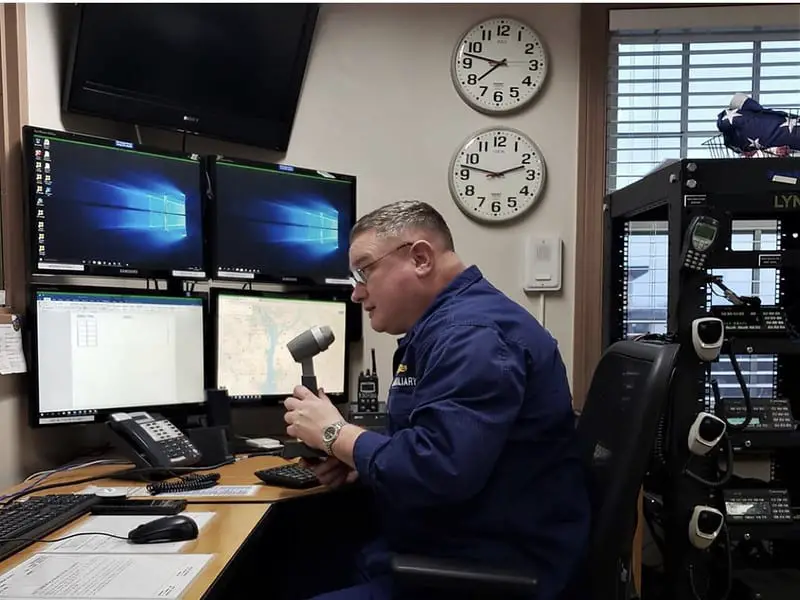 LOCAL & CONVENIENT
A big benefit of the Coast Guard Auxiliary is that you work locally and you work as often or as little as you like. Although you are part of "Team Coast Guard", your commitment is generally confined to your local area. As a result, you won't be required to serve far from home and you can serve based upon what your schedule dictates. That being said, you absolutely can provide mission support in distant locations if you wish and you're qualified to do so.
FLORIDA EAST OR WEST COAST? WHICH IS BETTER FOR BOATING?
CONCLUSION
The Coast Guard Auxiliary offers all these things and so much more. That being said, each location (Flotilla) and respective Coast Guard Station create the foundation for your experience. Things like member ages, leadership, budget, availability of vessel facilities, and the support from the local Coast Guard Station all play a role.  Regardless, it's one of the best organizations to join. 
LEARN MORE ABOUT THE COAST GUARD AUXILIARY HERE
Consider Boat U.S. for your boating needs.  They are a great organization that provides numerous resources to improve your life on the water AND trailering your boat.  Click HERE for more information.
The post The Top 5 Reasons to Join the Coast Guard Auxiliary appeared first on Lazy Locations – Florida.
Lazy Locations
#clearwaterflmortgage #mortgageclearwaterfl #clearwaterfl, Boating Information, boating knowledge, boating safety, Coast Guard, coast guard cutter, coast guard volunteer, flotilla, mortgage clearwater florida, Resources, United States coast guard